My first encounter with British sports cars was in 1986 when I bought a MGB roadster 1970. This car has been rebuild several times, and has given me great experience in dealing with classic cars - for good and bad. The MGB is a very versatile car and I used it as my everyday car for many years. I even used it for racing in some classic car events, but soon realised its lack of capabilities. The MGB is too heavy and the engine has very little tuning potential.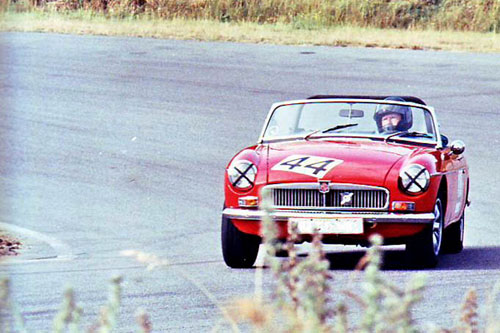 After owning the MG for some 18 years, I got the opportunity of buying a very original Lotus Seven S2 1962, which just have been imported from California, USA.
The following picture was taken before shipment from Beverly Hills, CA: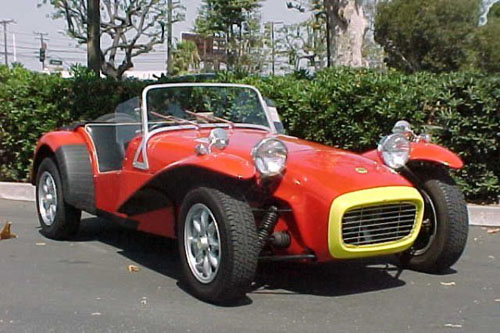 The differential was broken and the gearbox needed an overhaul. Otherwise it was in a pretty good and original shape. I have later discovered that the front suspension has been damaged in some way and specially the left lower wishbone was bent. I believe it has the original paint - the papers say it has always been red, but the yellow marking might have been added later on.
The majority of Sevens has a Ford based engine. But my motor is the BMC A-series engine comming from a MG Midget/AH Sprite, which seems to have been a popular engine choice for the american market. This particular engine is most powerful 1275 ccm variant - producing 70-75 bhp in standard form. It is fitted with weber carburettor, a hotter cam, polished head and a slight overbore.
Click to see the
old pictures